Submitted by pyrodataUser on
Description:
Copper benzoate is used in pyrotechnics to create a blue flame. This is desirable because the blue spectrum is often difficult to achieve and a good blue star is the mark of an accomplished pyro. The formula for copper benzoate blue is 82/18 ammonium perchlorate/copper benzoate. It is not used very often as it is more expensive than most alternatives.
Sources:
Some specialised chemical vendors supply the material. Alternatively it can be manufactured without great difficulty via two different routes. In one, Benzoic acid and Copper carbonate are boiled in water until the reaction is complete. In the the other route, described in the following synthesis tutorial, the material is obtained from a solution of sodium or potassium benzoate and a soluble copper salt. When these solutions are added together a green precipitate of copper benzoate forms. This is filtered, thoroughly rinsed with hot water and left to dry.
Synthesis:
Overview of synthesis:
Step 1: synthesis of benzoic acid via hydrolysis of sodium benzoate
Step 2: synthesis of copper carbonate
Step 3: synthesis of copper benzoate
Step 1: synthesis of benzoic acid via hydrolysis of sodium benzoate
NaC6H5CO2+HCl=C6H5COOH+NaCl
26.28g sodium benzoate are added to 100ml water in a 250ml beaker. When all the sodium benzoate is dissolved 28.5ml HCl are measured out and slowly added with stirring. a fluffy precipitate forms instantly. The mixture is stirred well then filtered. The precipitate is washed with 200ml ice cold water and recrystallized from hot water/IPA (75/25) yielding 24.8g shiny needle like crystals.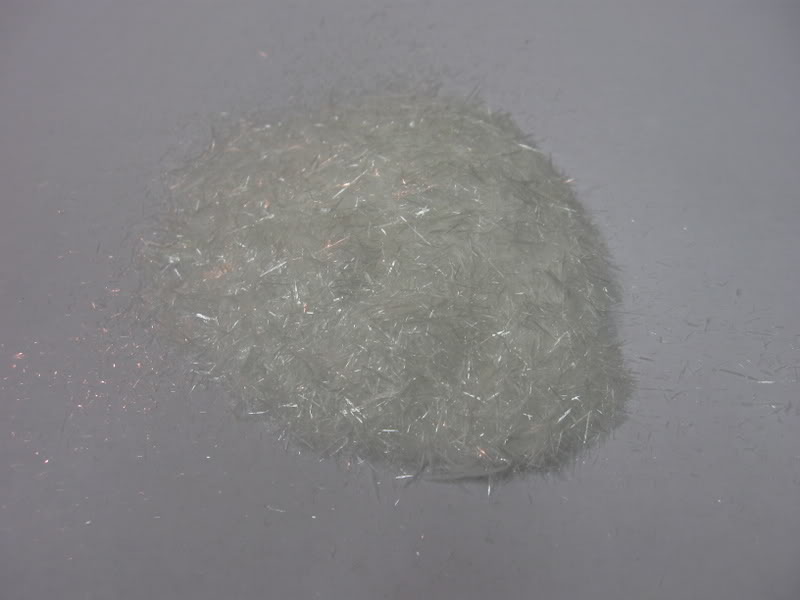 Step 2: synthesis of copper carbonate
62.3g copper sulfate pentahydrate are dissolved in 300ml hot water in a 600ml beaker. 26.45g sodium carbonate are dissolved in 150ml hot water in a 250ml beaker.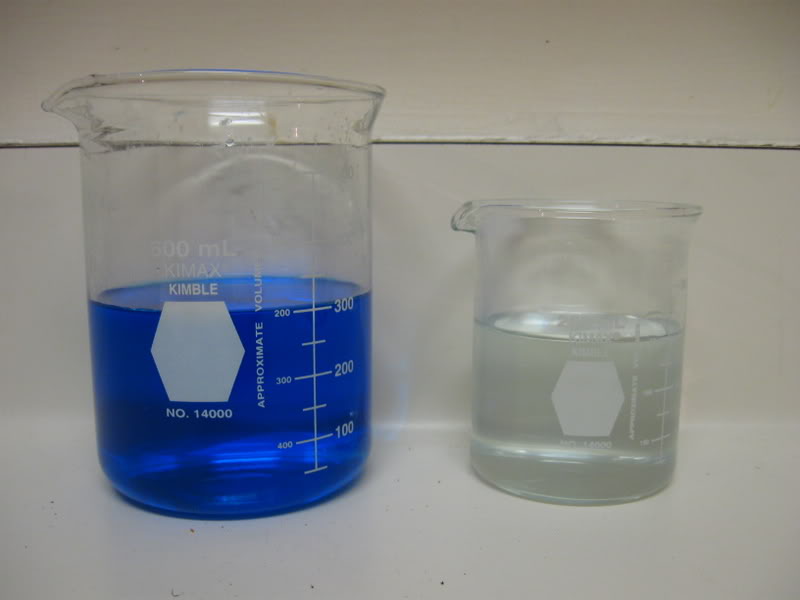 The sodium carbonate solution is slowly added to the copper sulfate with stirring. Carbon dioxide bubbles and a chalky green precipitate form. Once all the sodium carbonate solution is added the mix is stirred until no more carbon dioxide forms.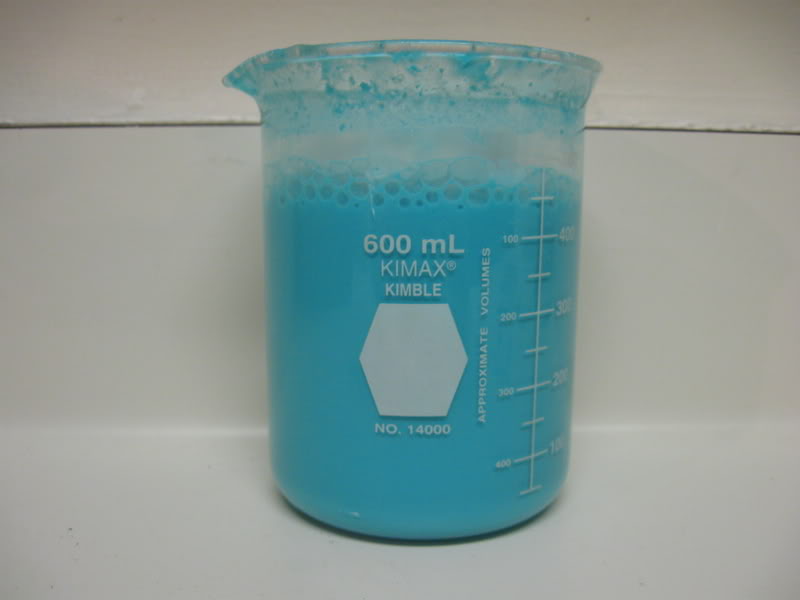 The slush is boiled several times with several liters hot water to wash away the contaminants (copper carbonate is insoluble and will settle quickly after boiling.) Then the mixture is filtered and dried yielding about 20g copper carbonate.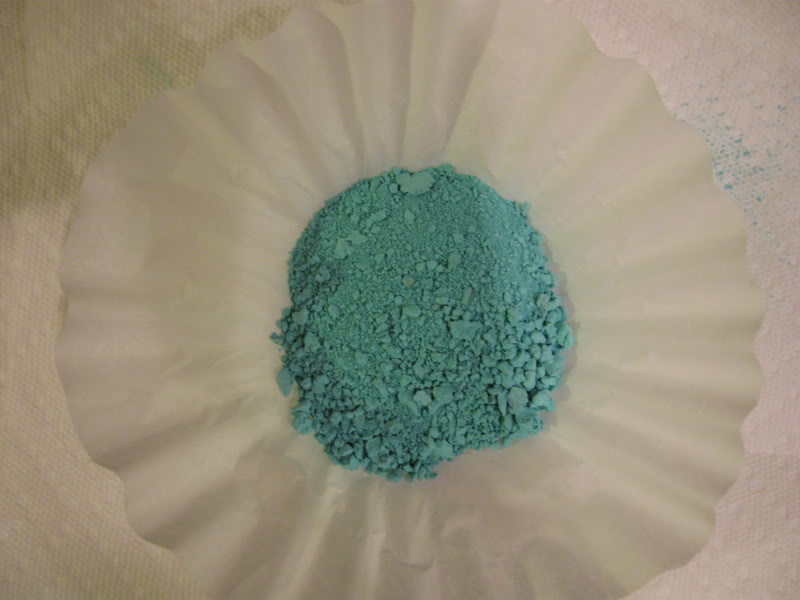 Step 3: synthesis of copper benzoate
25g water are placed in a 600ml beaker. To this is added 6g benzoic acid. 3g copper carbonate are weighted out and slowly added to the mixture while stirring and gently heating. When all the copper carbonate is added the heat is increased while stirring until the mixture becomes a paste. This paste is dried to give copper benzoate.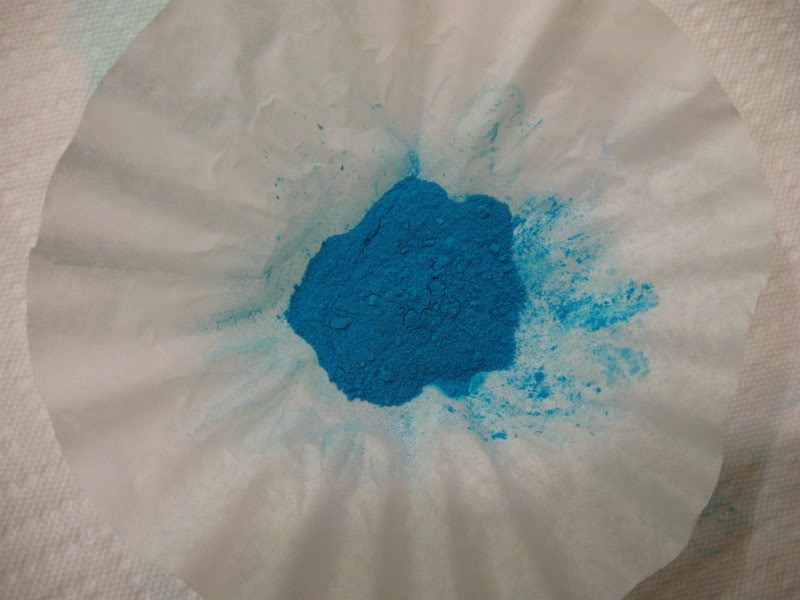 Step 3 was scaled down from a procedure detailed in The Best of AFN lll the original ratios were 50g water 12g benzoic acid and 6g copper carbonate but the formula can be modified to use other carbonates producing other metal benzoates. These may or may not produce as brilliant a color as copper benzoate.

Source:http://www.amateurpyro.com/forums/blog/7/entry-42-synthesis-of-copper-benzoate/